176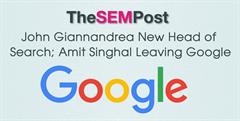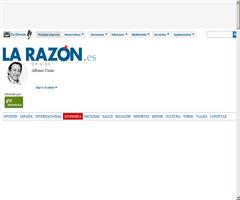 Desde hace 6 meses, Nuño Alberto Valenzuela Alonso ocupa el cargo de Digital Marketing PE & CE Manager en Accenture. Hasta llegar aquí, Nuño ha recorrido un camino bastante curioso donde podrían destacar su doctorado en Lógica y Filosofía, su paso por China entre los años 93 y 98 o su paso por empresas de diferentes sectores con proyectos muy distintos. Su análisis del mundo digital es único y enriquecedor y su experiencia y su pasión son dos constantes que hacen de él un experto digital en toda regla. Nuño ha ido adquiriendo una fuerte especialización en buscadores y en SEO a lo largo de los años y, en parte, gracias a su paso por empresas como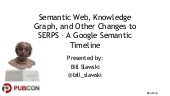 En este artículo Bill Slawski hace un repaso de la historia de Google desde el punto de vista de la aplicación, en cada una de sus fases y evoluciones, de las tecnologías y desarrollos vinculados a la Web Semántica. A Timeline to Semantic Web Developments at Google, including Google's Second Patent, the Knowledge Graph, Hummingbird and other inventions.
Los usuarios son cada vez más exigentes en sus búsquedas. Las personas necesitan respuestas concretas a aspectos concretos y cada vez aumentan más las consultas "long tail" por el mismo motivo. Este artículo presenta 10 claves para entender la web semántica y mejorar el posicionamiento de las webs semánticas.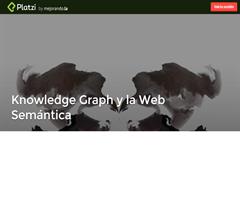 Google es un buscador que cumple con su objetivo básico: arrojar resultados de búsqueda que puedan atender necesidades, como un buen convertidor de medidas o formatos, una buena enciclopedia, un traductor, etc. Lo que Google ha hecho por mucho tiempo es recomendar, pero este artículo nos muestra que con la evolución de Internet, la cantidad de contenido disponible en la nube y las posibilidades de optimización, Google ya no solo recomienda, sino que está trabajando para poderte dar más respuestas cada día.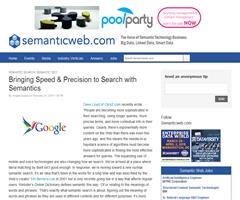 Dave Lloyd of ClickZ.com recently wrote, "People are becoming more sophisticated in their searching, using longer queries, more precise terms, and more contextual info in their queries. Clearly, there's exponentially more content on the Web than there was even five years ago, and this means the needle-in-a-haystack science of algorithms must become more sophisticated in finding the most effective answers for queries. The expanding use of mobile and voice technologies are also changing how we search. We've arrived at a place where literal matching by itself isn't good enough. In response, we're moving toward a new normal: semantic search. It's an idea that's been in the works for a long time and was described by the Web's creator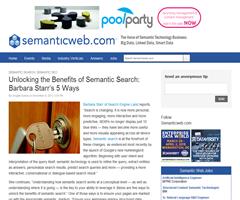 She continues, "Understanding how semantic search works at a conceptual level — as well as understanding where it is going — is the key to your ability to leverage it. Below are five ways to unlock the benefits of semantic search." One of those ways is to ensure your pages are marked up with the appropriate semantic markup: "Ensure your webpages employ structured data markup, paying special attention to markup vocabulary from schema.org, as that is recognized by most major search engines at this point in time. There are several great new tools currently available to assist with the process of adding this HTML markup to your pages, including various WordPress plugins and code snippet generators (including Google's own Structured Data Markup Hel...