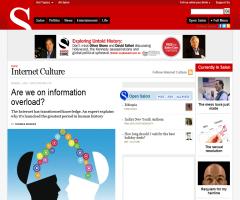 Artículo de salon.com a partir del libro 'Too Big to Know' de David Weinberger. Incluye entrevista al autor:
"The last two decades have completely transformed the way we know. Thanks to the rise of the Internet, information is far more accessible than ever before. It's more connected to other pieces of information and more open to debate"
Se respeta la licencia original del recurso.